At the Hotel Sommerer
Your hosts
The Hotel-Pension Sommerer in Saalbach Hinterglemm has a long tradition.
"From tradition to modernity"
Alike many other hotels in the Glemmvalley the Sommerer has grown, was rebuilt and has met it's customers' wants and needs for many years now - just like the Steinberger Family.
Franz Steinberger was born in Bavaria in the town of Ruhpolding and has married his wife Anna from the village of Rauris. In the year 1968 they bought property in Hinterglemm and began to plan the building of a pension or hotel, which should be named after Anna's girl name. In 1969 the hotel Sommerer was built.
Between 1985 and 1992 there was a lot going on around the hotel Sommerer - the Steinberger Family wanted to come up with high standards and wanted to meet modern requirements in terms of comfort.
Every room was re-constructed and equipped with showers and toilets. 1992 was the year of the family's son Michael. He followed his father as the boss of the hotel Sommerer, after he has completed his education as a chef.
Michael as the manager constantly followed the way towards high quality and high standards for his guests.
Therefore some of the rooms have been re-furnished especially for allergic persons. In the year 2002 the relax area was born and the sauna, the steam room and the rock-shower were built.
2008 the entire house was rebuilt again and was equipped with a huge variety of amenities. Elevator, new restaurant, ski- and bikeroom and a beauty area with massages, beauty-treatments and special water beds are some of the recent news.
Wellness
2008 was the birthyear of the beauty- and relaxhotel Sommerer in Saalbach Hinterglemm. Michael is not alone - his spouse Daniela is the boss of the beauty- and relax area - both create the special atmosphere of the hotel Sommerer.
Daniela and Michael have found there niche. They run the hotel as a relaxation-temple in the middle of the Austrian Alps.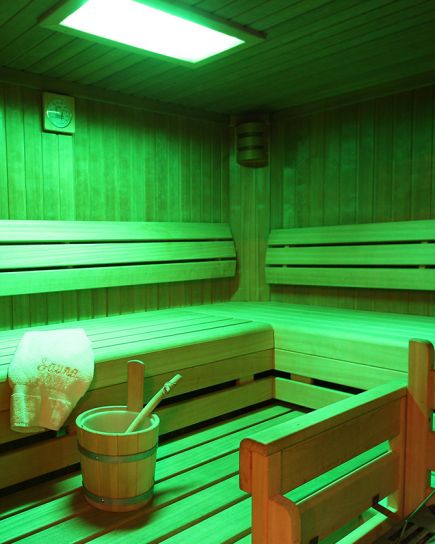 Luca, their sun was born in the year 2004 - who knows, maybe he will be the boss of the hotel Sommerer some day- than the long tradition of the hotel Sommerer will last for a very long time from now.
Come to Saalbach Hinterglemm and come to our hotel Sommerer - the Steinberger famliy is looking forward to meeting you soon.
The Steinberger family look forward to welcoming you soon.
Arrive and feel good - now is the time for your holiday
Hotel Sommerer in Saalbach Hinterglemm