Hotel Sommerer
Holiday in Saalbach Hinterglemm
Your vacation in the Summer Circus Saalbach Hinterglemm - "Much more than bikes and mountains"
Holidays in Saalbach Hinterglemm are not just mountainbiking and hiking - our region is a real family destination and Saalbach Hinterglemm is a "feel well region" for everybody.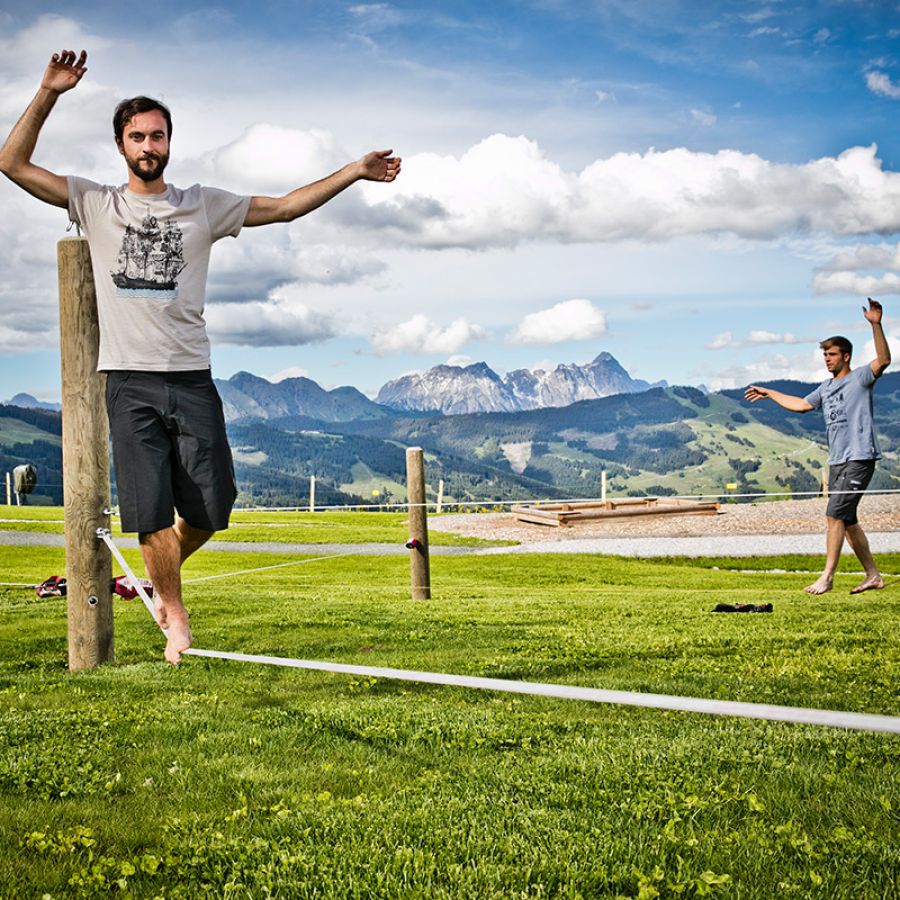 From Goblins and Wizards
There is lots of magic in the woods around Saalbach Hinterglemm. On the kodok mountain you have to find a stolen hat - the entire Reiterkogel is up in arms. Funny stories and adventures are also waiting on the Kohlmais in Saalbach on the adventure-mountain-montelino. In the family park Hinterglemm and the Schnitza's woodpark there is more action waiting for you.
High above Hinterglemm
Around the Lindlingalm in the far end of Hinterglemm there are some real nice mountainbike-trails and hikes - but this is by far not the most interesting thing. Who is "brave" should check out the high-rope-park and the Europe-slide with amazing flying foxes. Who wants to take it easy, takes the suspension bridge and hangs out in the forest.
Cooling down on hot days
In summer 2013 a brand new canyoning-parours opened its gates in Hinterglemm. On hot summer days, a hike through the canyoning-parcours in Hinterglemm is the perfect "cool down". But be careful - you have to be a fairly experienced climber to have fun with canyoning - and you will have to show some courage to do the jumps as well. In the public pool in Saalbach it is much more easy going. You will like the chill out area, the long slide or the kids pool in the captain hook public pool.
Whatever you want - sports, action, fun or adventure - Saalbach Hinterglemm has the best offers for you and your family. The hotel Sommerer is the right destination for you.
The Steinberger family look forward to welcoming you soon.
Arrive and feel good - now is the time for your holiday
Hotel Sommerer in Saalbach Hinterglemm